BIDJOGO SWORDFISH (or SAWFISH) MASK 1, Bidjogo Islands
Old Bidjogo masks are rare. Despite its appearance, this mask was probably made to be sold.
---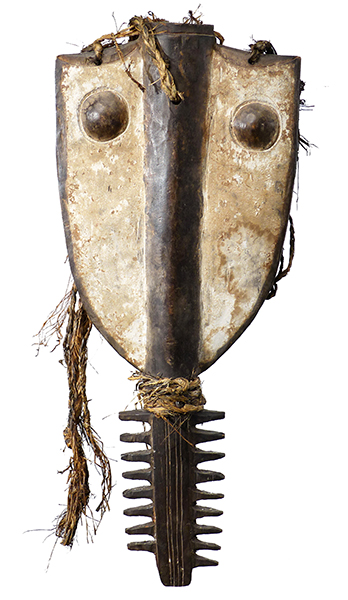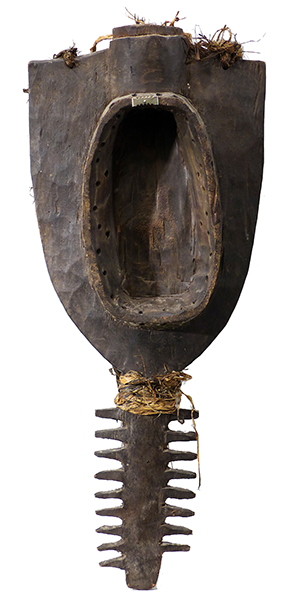 Photographs © Hamill Gallery
BIDJOGO, SWORDFISH (or SAWFISH) Headdress
20.5" high x 8.75" wide x 3" deep
Bidjogo Islands
$600

Note that there is one spine/tooth broken off on the bottom right end. The fiber attachments are not essential and could be removed.

GO TO STAMPEDE EXHIBITION PAGE
GO TO A DILEMMA OF HORNS EXHIBITION PAGE

GO TO PAINT! EXHIBITION PAGE
GO TO ANIMALS IN AFRICAN ART PAGE