KUSU CURRENCY, Dem. Rep. Congo
These Kusu "Boloko" have been vetted as authentic.
---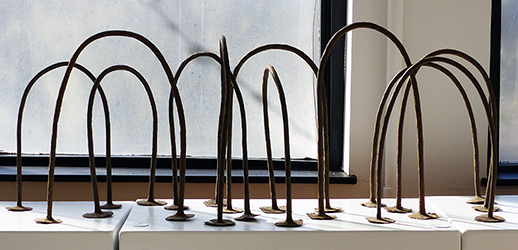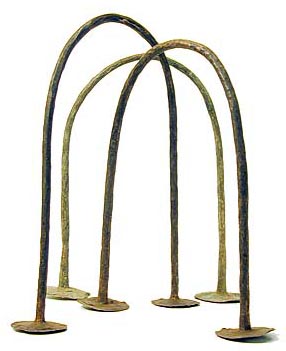 Photographs © Hamill Gallery
KUSU
"BOLOKO" MONEY NO. 1-3
Iron
15"-18" high
Dem. Rep. Congo
$75 each
Forms like these were recognized and used as currency. We have more that are similar. They all stand on the flattened ends, but remain tippable. The rods are solid and not fragile.
GO TO AFRICAN CURRENCY EXHIBITION PAGE
GO TO GEOMETRIES EXHIBITION PAGE
GO TO AFRICAN METALWORK PAGE
GO TO AFRICAN METALWORKS EXHIBITION PAGE