GOGO MBIRA 9, Tanzania
This mbira has been vetted as being authentic with signs of use and age.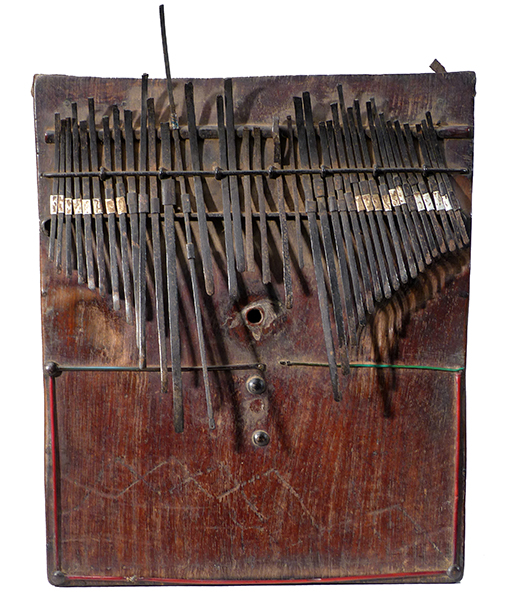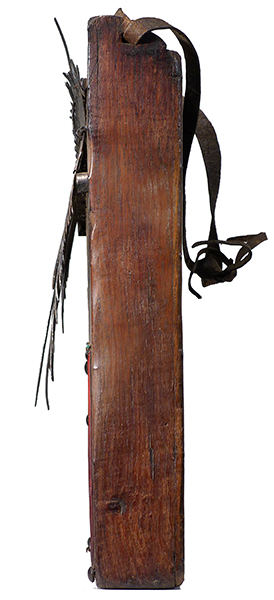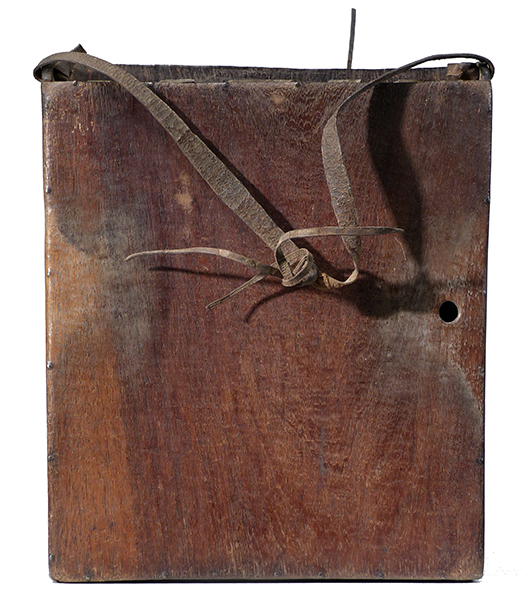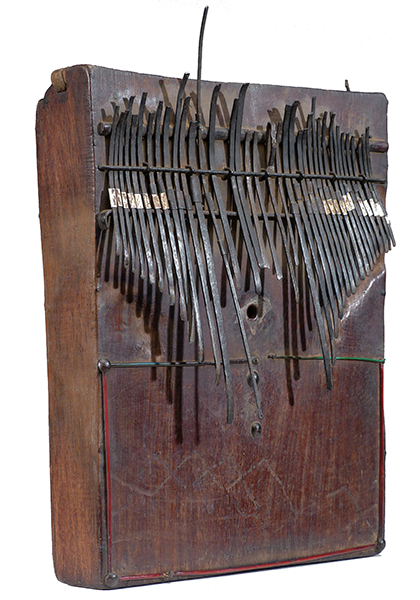 Photographs © Hamill Gallery
GOGO
MBIRA 9
15" high x11.5" wide x 3.5" deep
$400
SOLD
Tanzania
The leather strap may be a replacement.
Mbira are among the art forms in Africa, used both as a musical instrument and as a work of sculpture significant in many ceremonial functions, including dance, rituals and story-telling. Our selections are mostly abstract, with sounding chambers, sounding holes and metal or cane keys. They are played with the thumbs, hence the term "thumb pianos". None of our is complete enough to be considered really playable.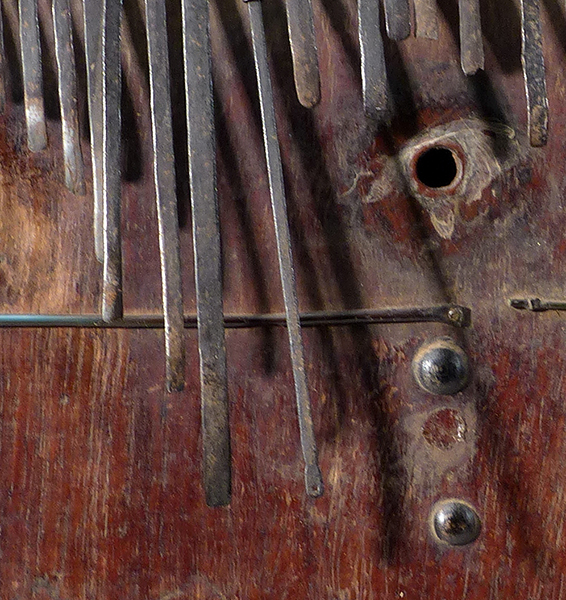 GO TO AFRICAN MBIRA ARCHIVES PAGE

GO TO AFRICAN HARPS PAGE
GO TO AFRICAN DRUM EXHIBIT PAGE
GO TO AFRICAN DRUMS PAGE

GO TO FLUTES PAGE