MANO GAMEBOARD (MANKALA) 1, Liberia
Despite its appearance, this gameboard might have been made to be sold.
---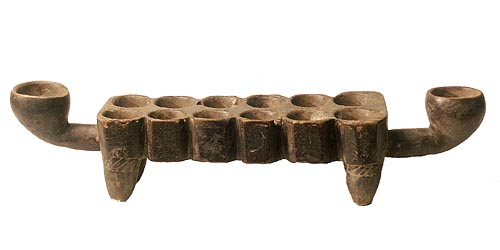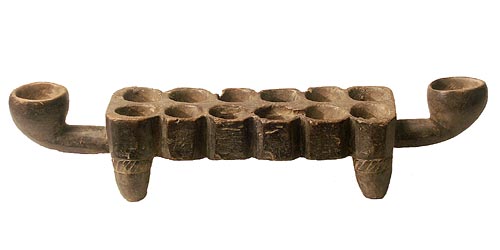 Photographs © Hamill Gallery
MANO
GAMEBOARD (MANKALA) (MANCALA, WARI)1
6"x 25"
Liberia
$300
The gameboards range from everyday objects with monumental, simple forms to ornate pieces bringing status to the owner. They all show the creativity and power Africans put into functional objects. This Mano gameboard is similar to those of the neighboring Dan, but without the carved heads.
GO TO AFRICAN GAMEBOARDS PAGE
GO TO ANIMALS IN AFRICAN ART PAGE
GO TO AFRICAN ARTIFACTS PAGE
GO TO MASKS PAGE
GO TO NEW ADDITIONS PAGE
GO TO AFRICAN STOOLS CATALOGS PAGE