TERRACOTTA POT 27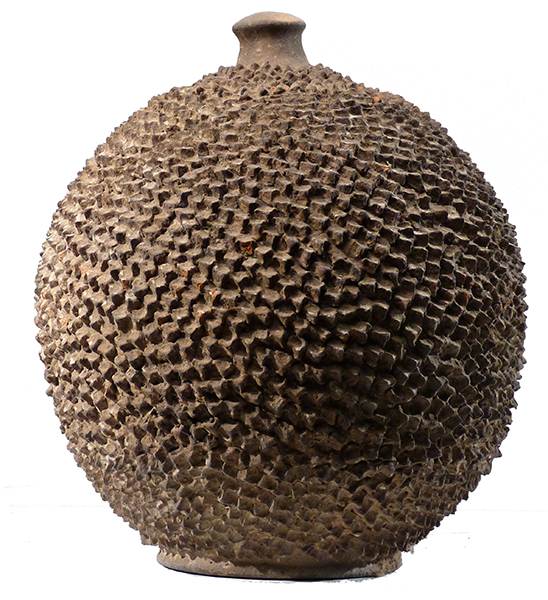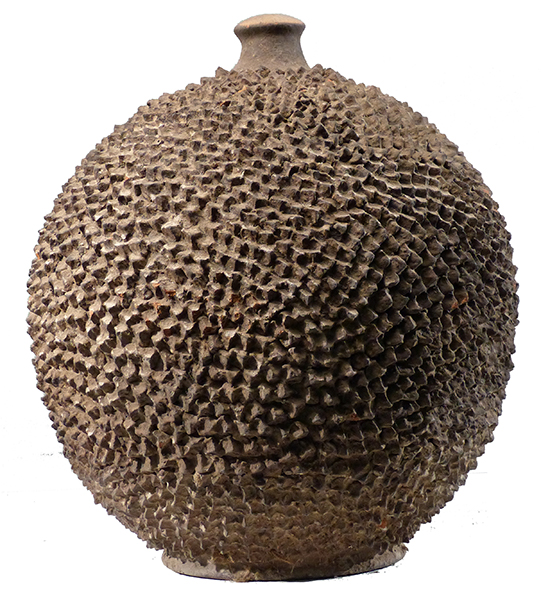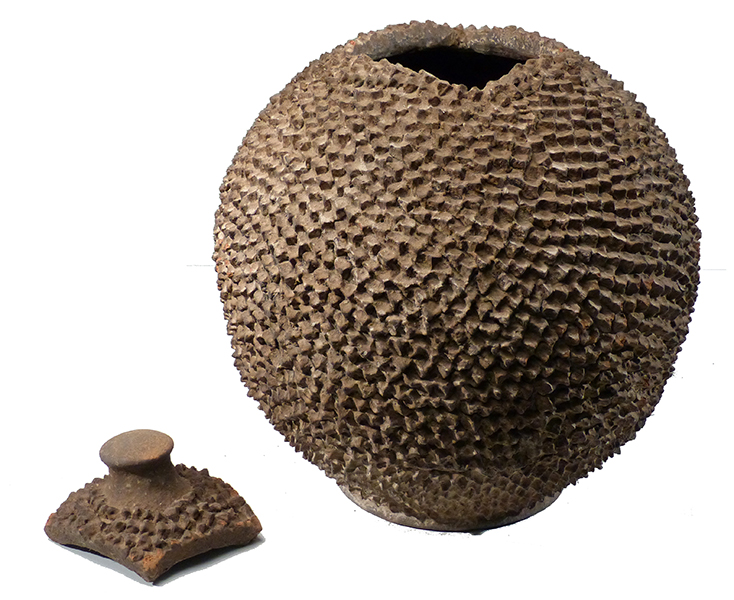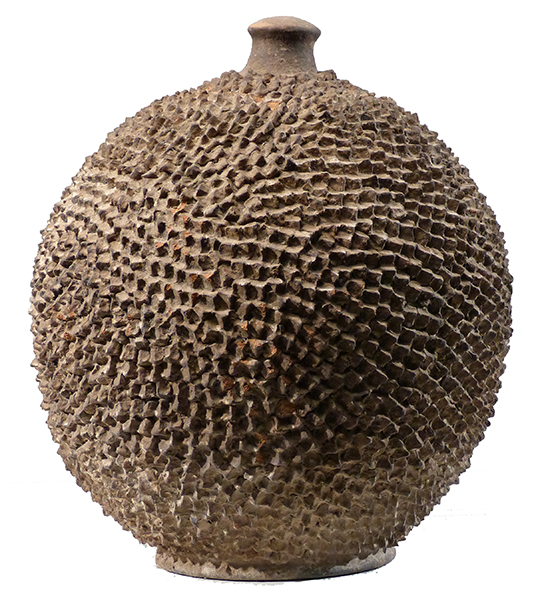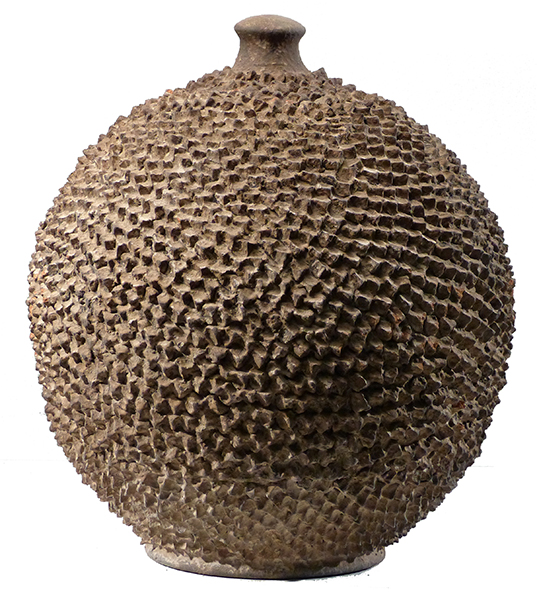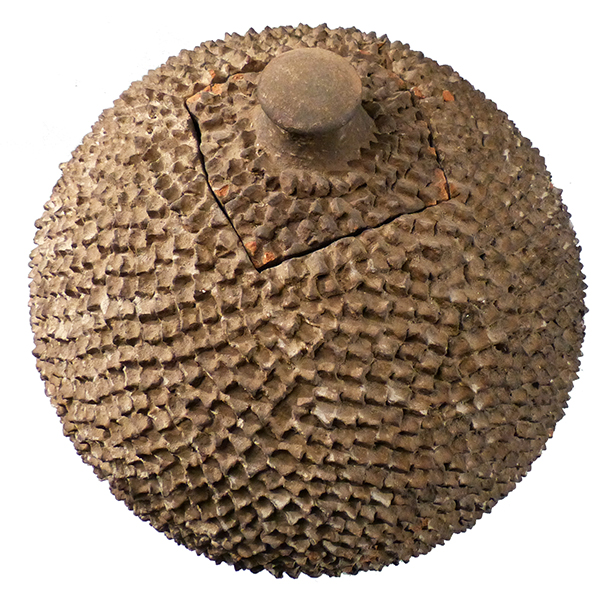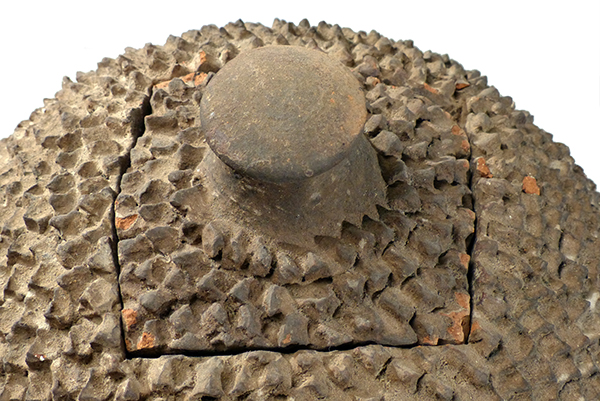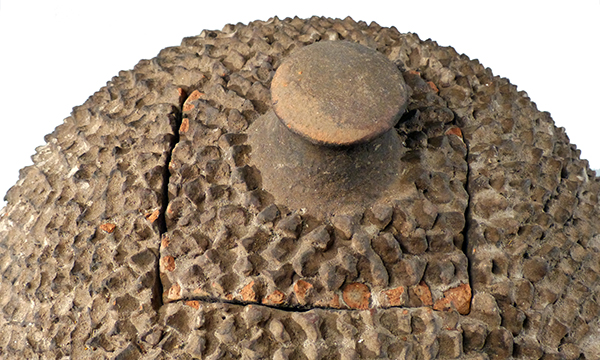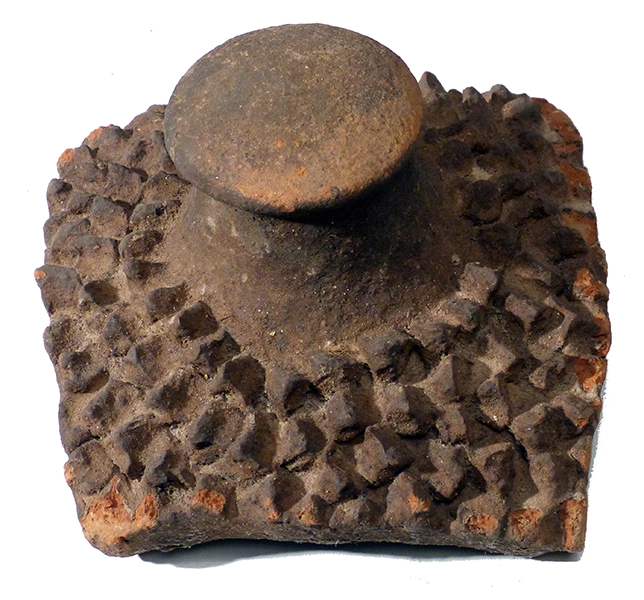 Photographs © Hamill Gallery

Pot 27
16" high x 15" diameter
$5000

This pot has been vetted as being authentic with significant signs of use and age.
These pots are among the rarest and most prized in African pottery. This densely and organically covered pot is in very good condition, with only a few small points missing. The worst areas are on the edges of the lid (see details).
It has a 4-sided opening cut almost invisibly into the top, which lifts out to reveal a small opening.
GO TO BURKINA FASO POTS PAGE
GO TO AFRICAN POTS PAGE
GO TO HOLDING PATTERNS EXHIBITION PAGE
GO TO AFRICAN VESSELS PAGE
GO TO LOBI ART PAGE
GO TO LOBI FIGURES PAGE
GO TO LOBI DAGARI FIGURES PAGE