AFO SHANGO PEDESTAL 6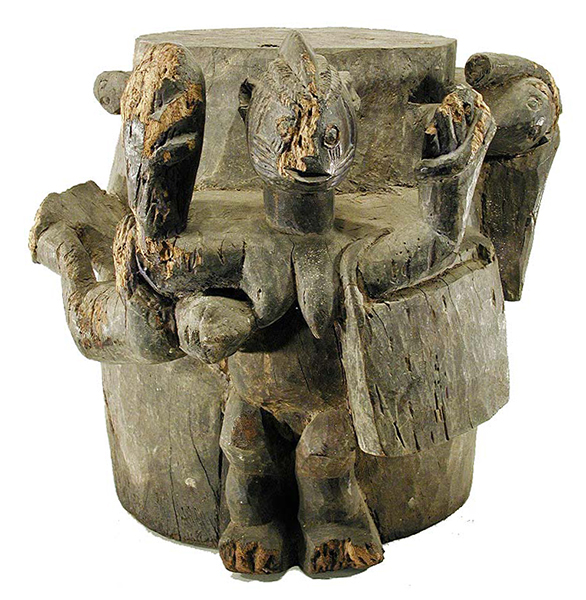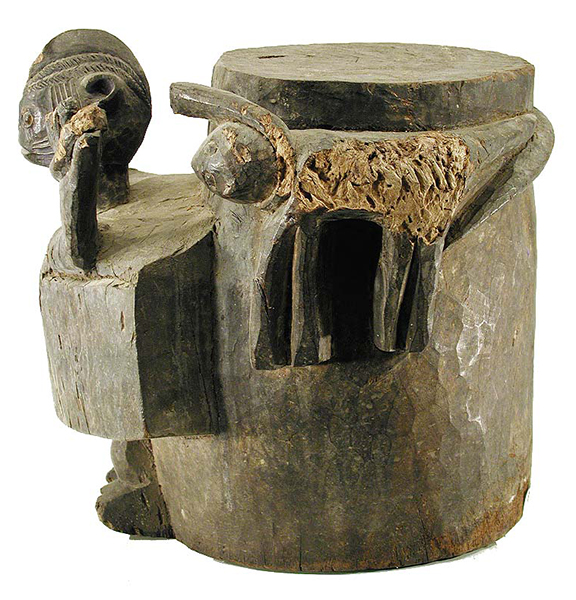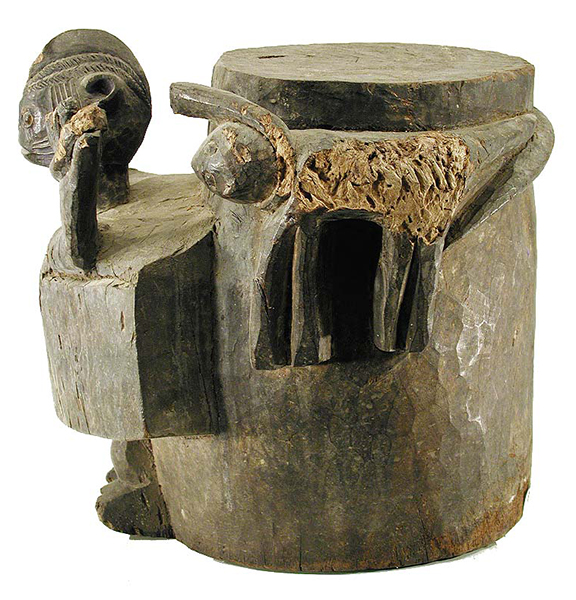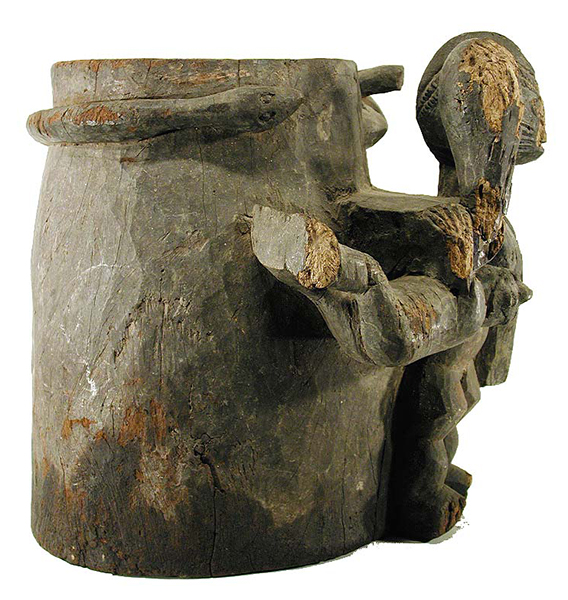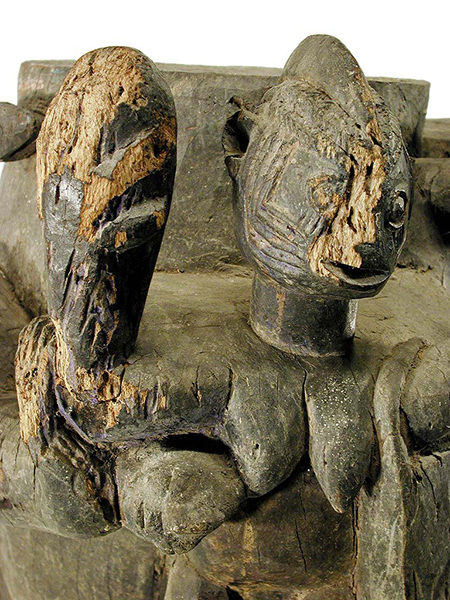 Photos © Tim Hamill
AFO
SHANGO PEDESTAL 6
16.5" high
$5000
Nigeria
This Afo Shango pedestal has been vetted as being authentic with signs of significant use and age. The Afo are neighbors of the Yoruba in Nigeria .
Note the damage on the face and other areas on the top of the pedestal.
Placed on altars dedicated to Shango, the Yoruba god of thunder, these objects that look like inverted mortars, depict Shango or devotees of Shango along with Shango's symbol, the double-headed axe. Shango is thought to control the great powers of nature as one of the orisha, or gods. They are all extremely heavy, of very dense wood, with only slight hollowing out on the bottom. We have included them in our stool exhibition because of their size and appearance; they seem appropriate as stools for a god.
RETURN TO YORUBA SHANGO PEDESTAL PAGE
GO TO YORUBA STOOLS PAGE
GO TO AFRICAN STOOLS PAGE
GO TO YORUBA PAGE
GO TO YORUBA 2007 EXHIBITION PAGE


GO TO AFRICAN VESSELS PAGE
GO TO DIVINATION OBJECTS PAGE
GO TO FIGURES PAGE
GO TO ARTIFACTS PAGE
GO TO NEW ADDITIONS PAGE